Fact sheet
Developer:

District 22

Release date:

Spring 2019

Platforms:

iOS, Android, Amazon

Website:

www.cyberhero.app

Price:

FREE
---
Description
CyberHero is a Multiplayer Action-Based Cyberpunk RPG.
Want to dive into the world of the dark yet fantastic future but don't have much time? We've designed CyberHero to work great in portrait mode. It includes a step-by-step system of PVP battles, so you can play wherever and whenever you like. Just intuition and a little luck are enough to win. Dexterity and speed are best left for console and PC games.
To win battles, you'll need to choose the right evolution for your character. Strengthen your character with various sets of equipment, flexible skill builds, and mastery of different types of guns. Compete with other players in PvP mode to achieve the highest rank, kill Dominion troopers to find loot, earn money by hacking, and more!
Get ready to become a CyberHero!
---
Story
The Dark Future, 2069.
Earth is nearly out of resources. People are consuming more and more energy. Once-prosperous cities are dying, their inhabitants fleeing to places where at least some energy remains. One of these oases is Neon City. Control over Neon City and its resources has been assumed by the Dominion organization. But each year, they distribute fewer and fewer resources. People have begun taking to the streets, stealing money and resources to survive. Some are uniting into clans to control districts and their resources. Others prefer to remain lone wolves till the end.
Under these conditions, it's impossible to face the Dominion troops head-on. The fight must be won through innovations and improvements to equipment. Battles are being fought through the rapid development of chipsets to strengthen the body and through hacking raids on Dominion holdings.
The city needs new heroes. Are you ready to choose your path and earn respect under these conditions of Neon anarchy?
---
Features/Game Design
Multiplayer PvP battles in portrait orientation
Play on the go.
Unique ways to evolve your character
Minimize the luck factor and surprise your enemies during battle.
Equipment upgrade system
Upgrade your equipment and merge similar items to become stronger than your enemies.
In-game interactions around the clock
Your character can work while you're going about your day.
Confront the authority in PvE mode
Fight with AI to get rewards.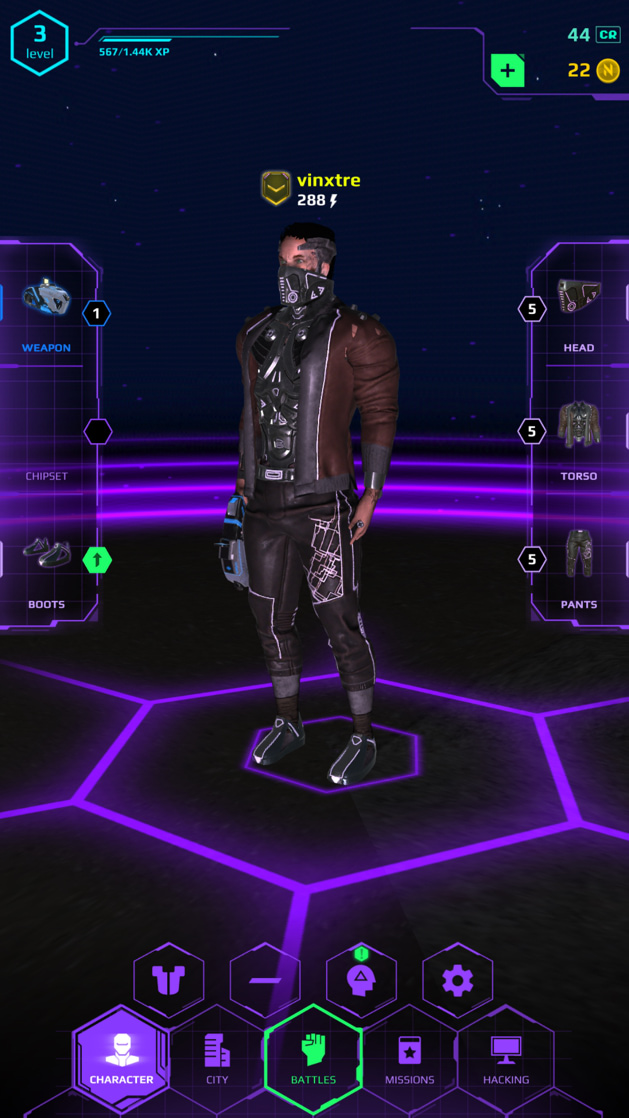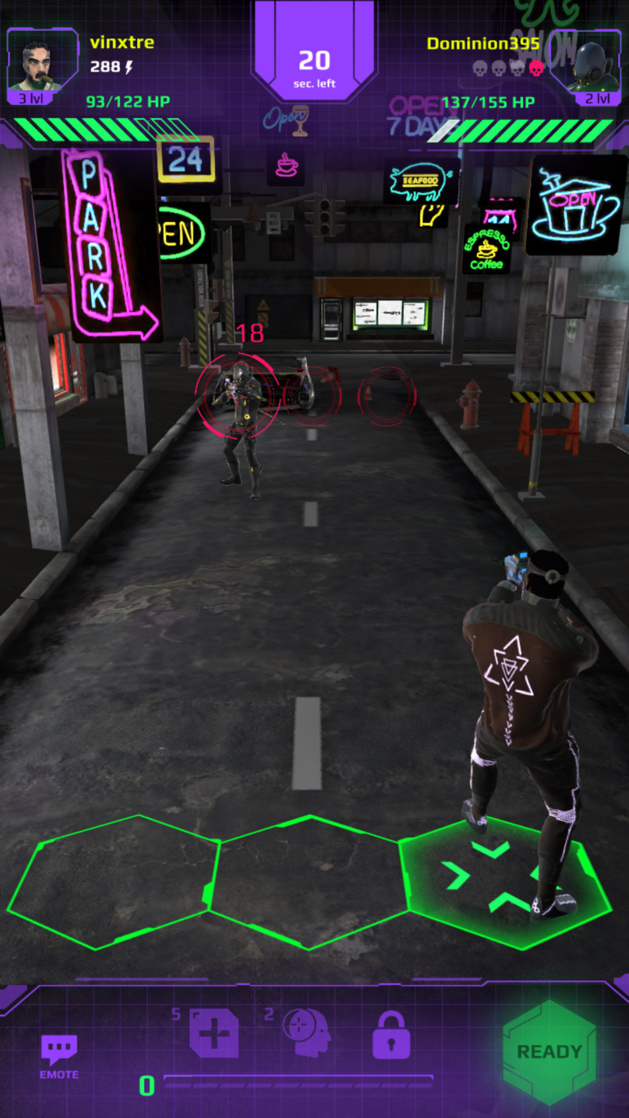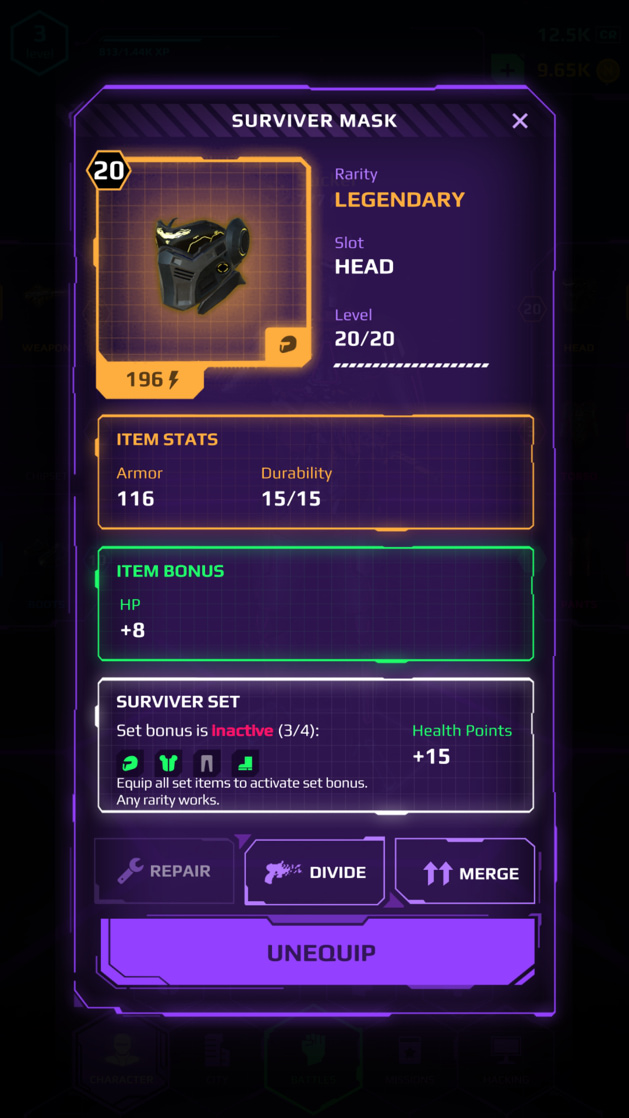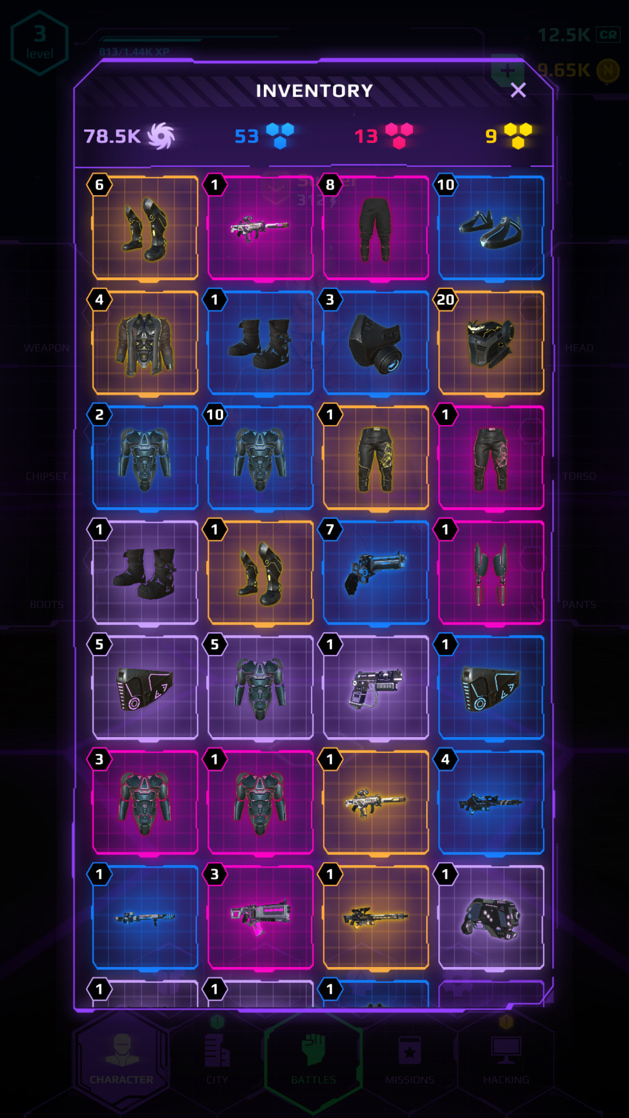 Soundtracks
You can Download these Tracks for promotion