---
Description
CyberHero is a Multiplayer Cyberpunk RPG Shooter.
Want to dive into the world of a dark yet fantastic future but don't have much time? We've designed CyberHero to work great in the hands of a casual player as in the hands of a professional one. It includes quick PvP battles with a brand new aiming mechanic. High dynamics paired with easy character controls offers players an opportunity to focus on gameplay instead of learning hard controls.
Right evolution path for your character is one of the many things you'll need to win battles. Strengthen your character with various sets of equipment, flexible augmentation builds, and mastery of different types of guns. Compete with other players in different PvP modes to achieve the highest rank and get rewards, earn money by hacking, and more!
Get ready to become a CyberHero!
---
Story
The Dark Future, 2069.
Most people live below the poverty threshold. Three mega-corporations — Metacorp, Orion, and Coretex — share the ultimate power by being the biggest and most advanced inventors and manufacturers of guns and ammunition. These corporations hold bloody sports competitions, pushing teams of players on the Neon City battlefield. They offer contracts to everyone who wants to be a professional player.
Residents of the city, from homeless to office workers, aim to be powerful killers to become rich and famous. But very few get to be Cyber Heroes.
The city needs new heroes. Are you ready to choose your path and earn the respect of the whole Neon City?
---
Features/Game Design
Brand new shooter mechanics
Fits all kinds of players from casual to hardcore.
Equipment upgrade system
Upgrade your equipment and merge similar items to become stronger than your enemies.
In-game interactions around the clock
Your character can earn money while you're going about your day.
Different PvP Modes
Various maps and modes to battle with other players.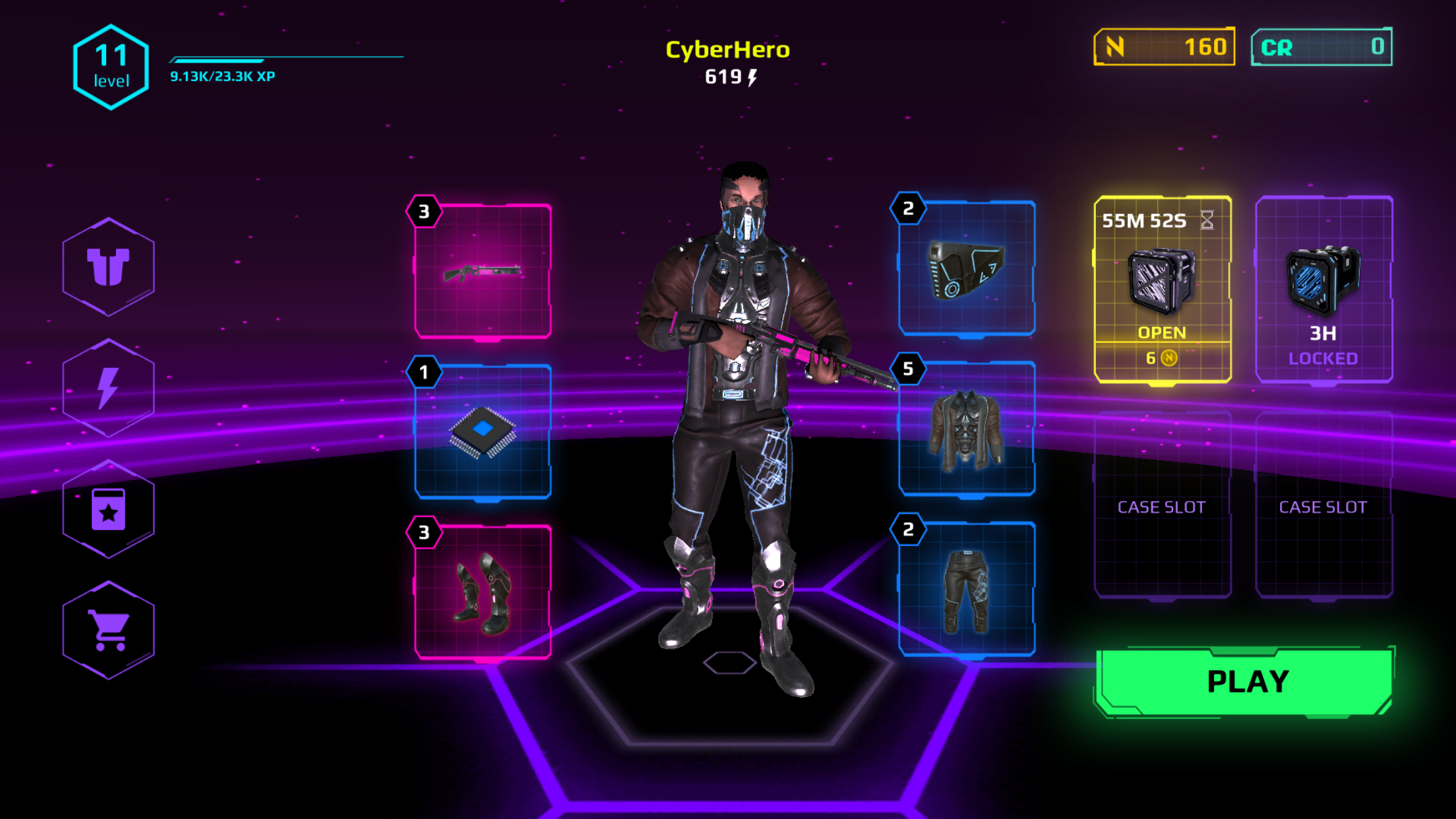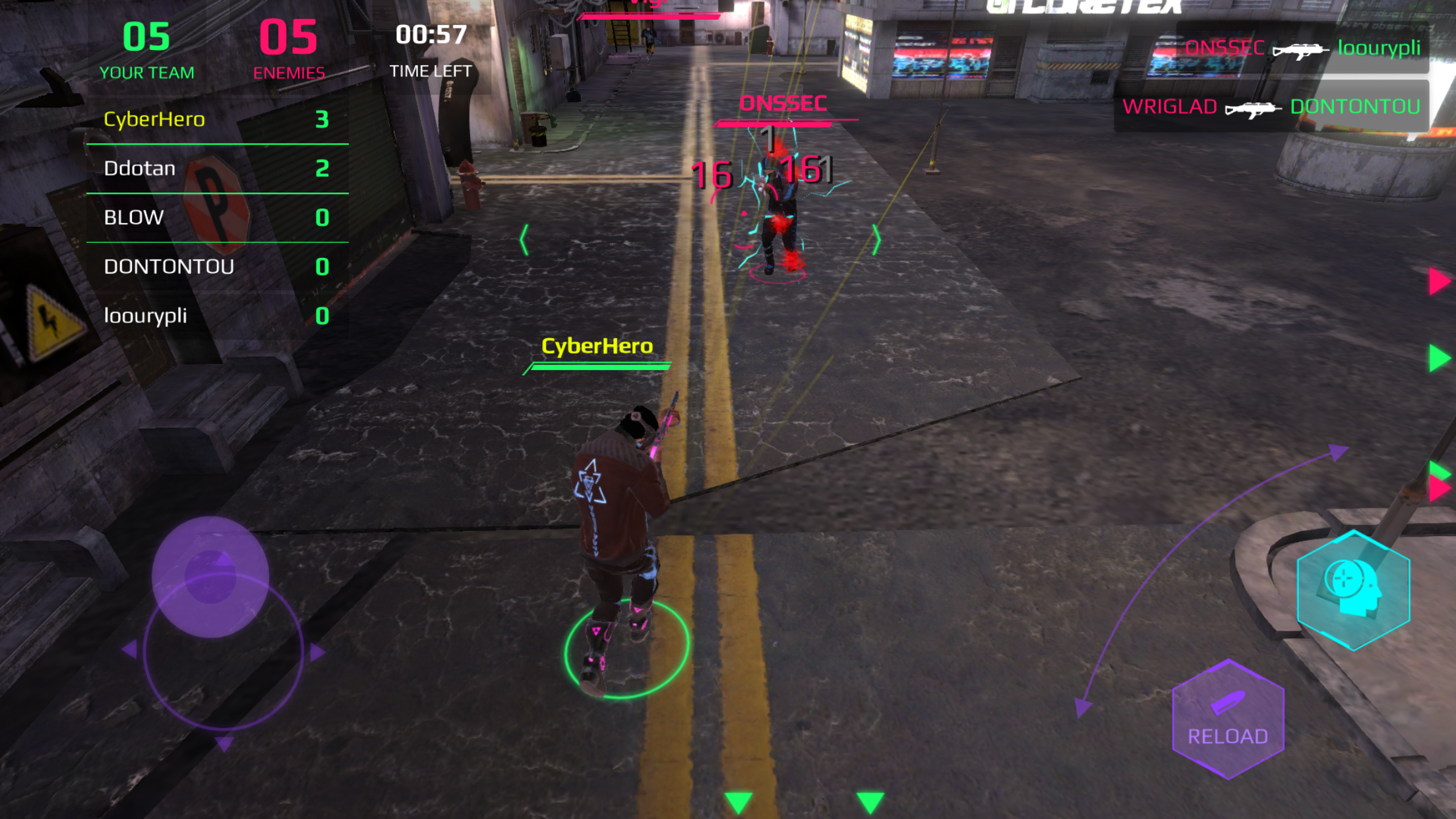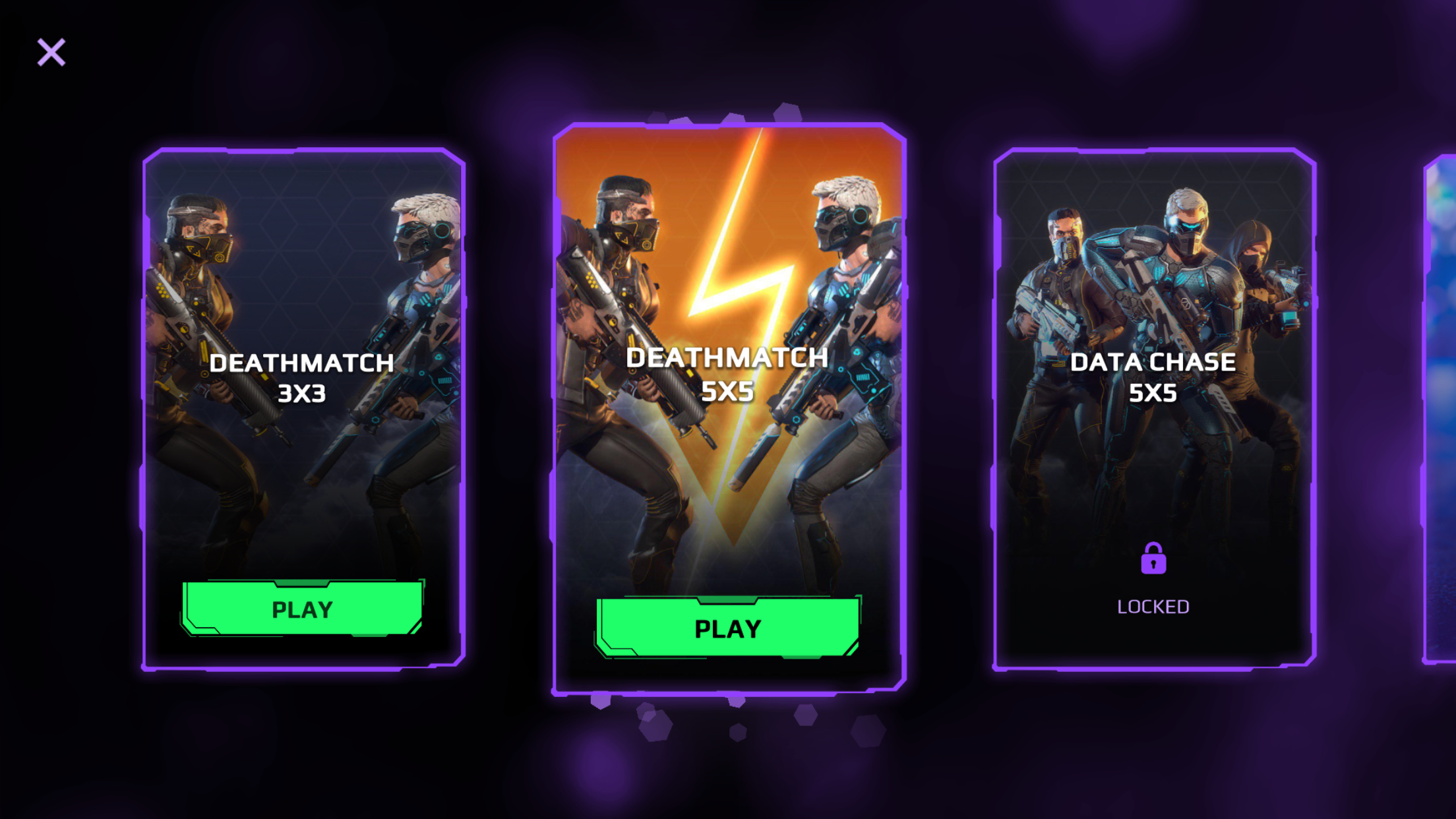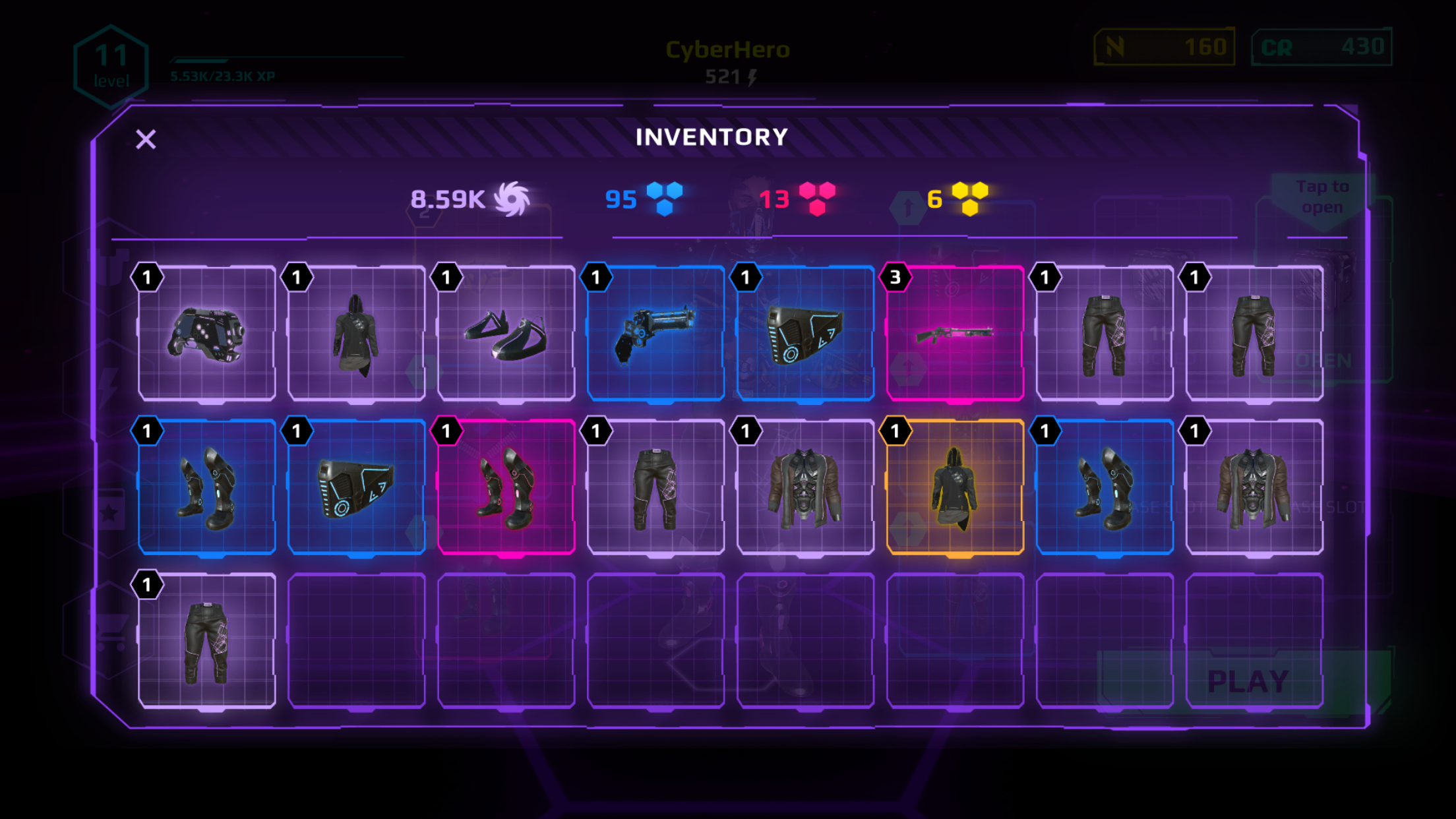 Soundtracks
You can Download these Tracks for promotion